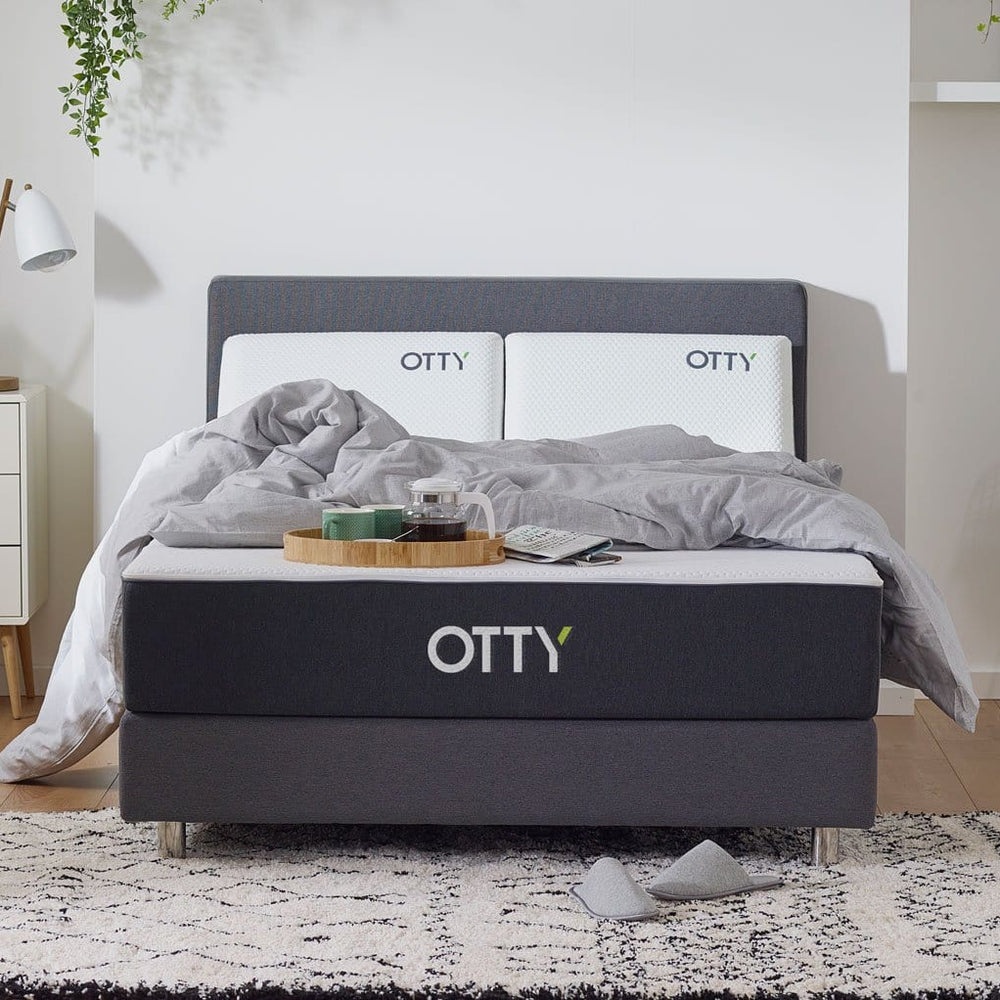 30 Night Trial

1 Year Warranty

0% Finance

Premium Delivery
The OTTY Hybrid Mattress - Rejuvenated
The Rejuvenated range are our award-winning Original Hybrid mattresses which have been sent back within the trial period. Each mattress in the collection has been inspected and classified as being in an excellent condition, before being fully cleaned, maintained and fitted with a clean (potentially slightly different) cover to give you added confidence in your purchase. The refreshed mattresses are not rolled and will arrive fully expanded. Trial period is for 30 days. Refreshed mattresses come with 1 year warranty. Our offers online are not compatible with the Refreshed models.
The Perfect Level of Support

It's no secret that a medium-firm hybrid mattress perfectly suits many needs – especially when it's configured like the OTTY.
The Hybrid's 16cm pocket spring technology ensure your body is perfectly supported throughout the night, and our leading foam technology enhances comfort levels, making sure you get the best night's sleep, night-after-night. On a firmness scale, we'd rate the Original Hybrid 7/10.
Great Features To Give You A Better Sleep

2000 Encapsulated Pocket Springs
Above all, support is paramount. Every quality mattress should come with a good spring. The encapsulation means no motion transfer for those with a wriggly partner disturbing sleep.

Premium Quality Memory Foam
No-one wants a bed that sinks, but everyone wants to be comfy right? We have balanced and configured our mattress to be just right. It's medium firm which has been quoted to be best for back support for all types of sleeper.

Airflow System To Keep You Cool
What sets us apart and gets us many accolades is our cooling features which blight many foam only mattresses. The space created by the springs & perforations in the memory foam means unrivalled cooling

The Best Price Suited for All Budgets
Taking advantage of a fully rejuvenated hybrid mattress means you are getting all the quality at a reduced price, abilities to spread payments without interest and a full refund if not satisfied within the trial period.