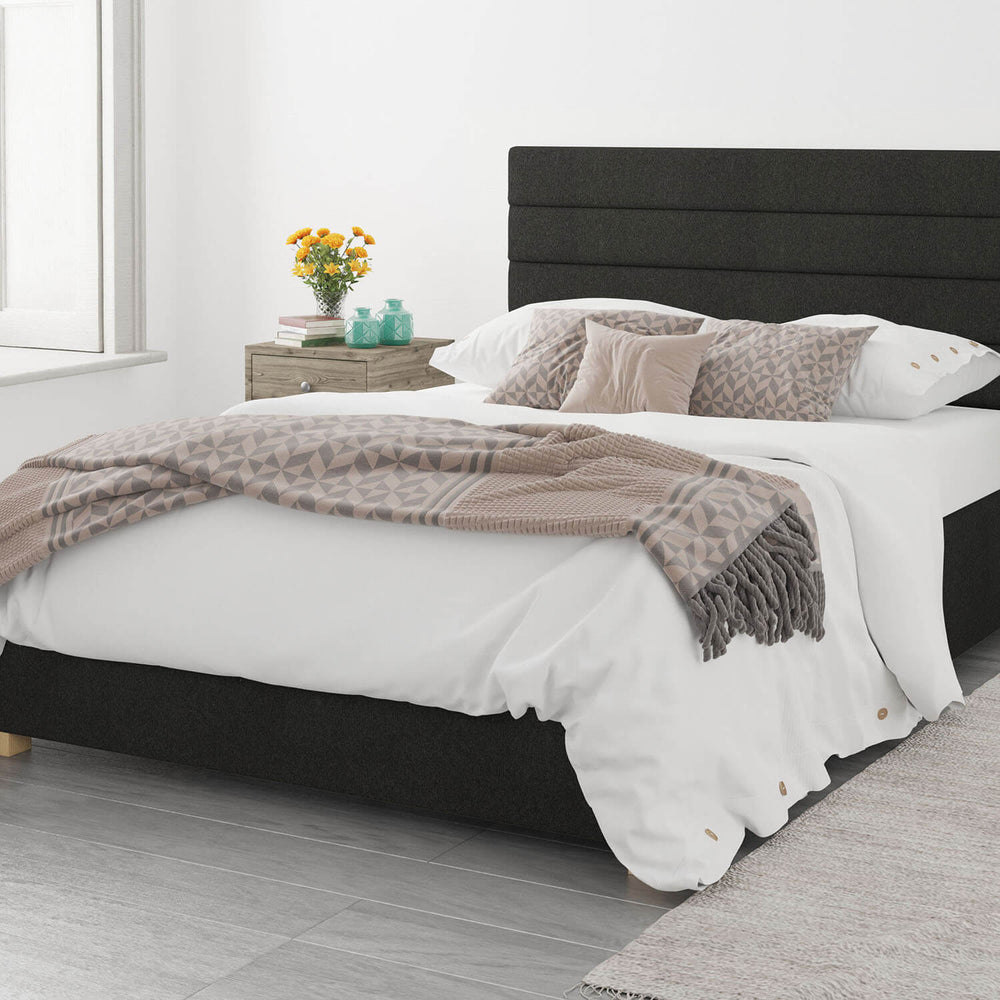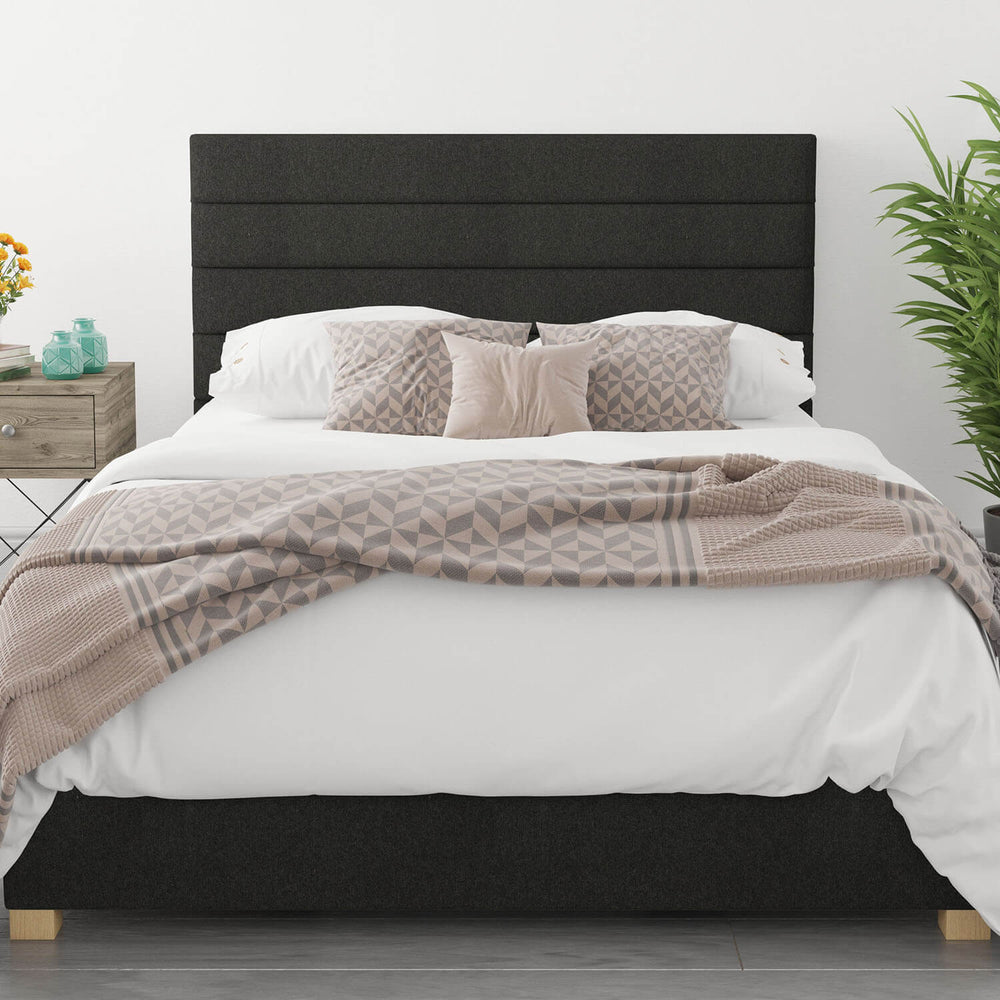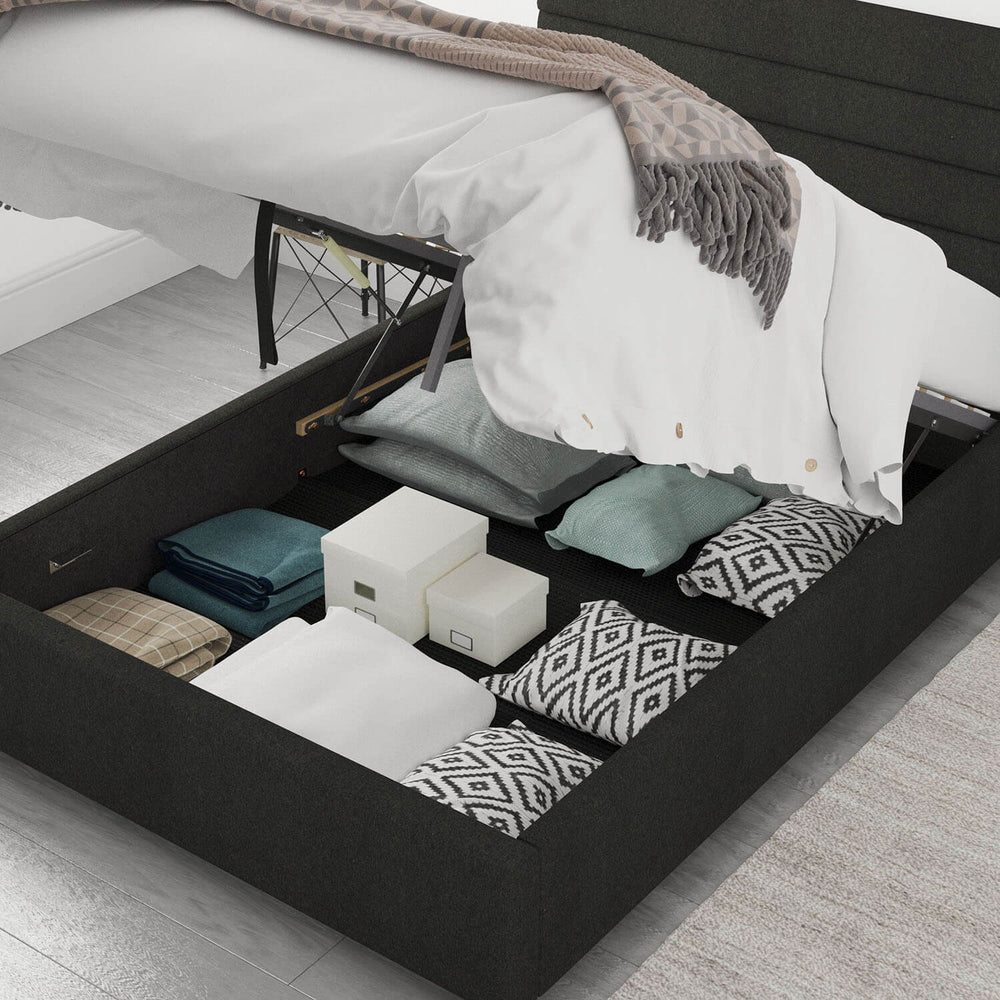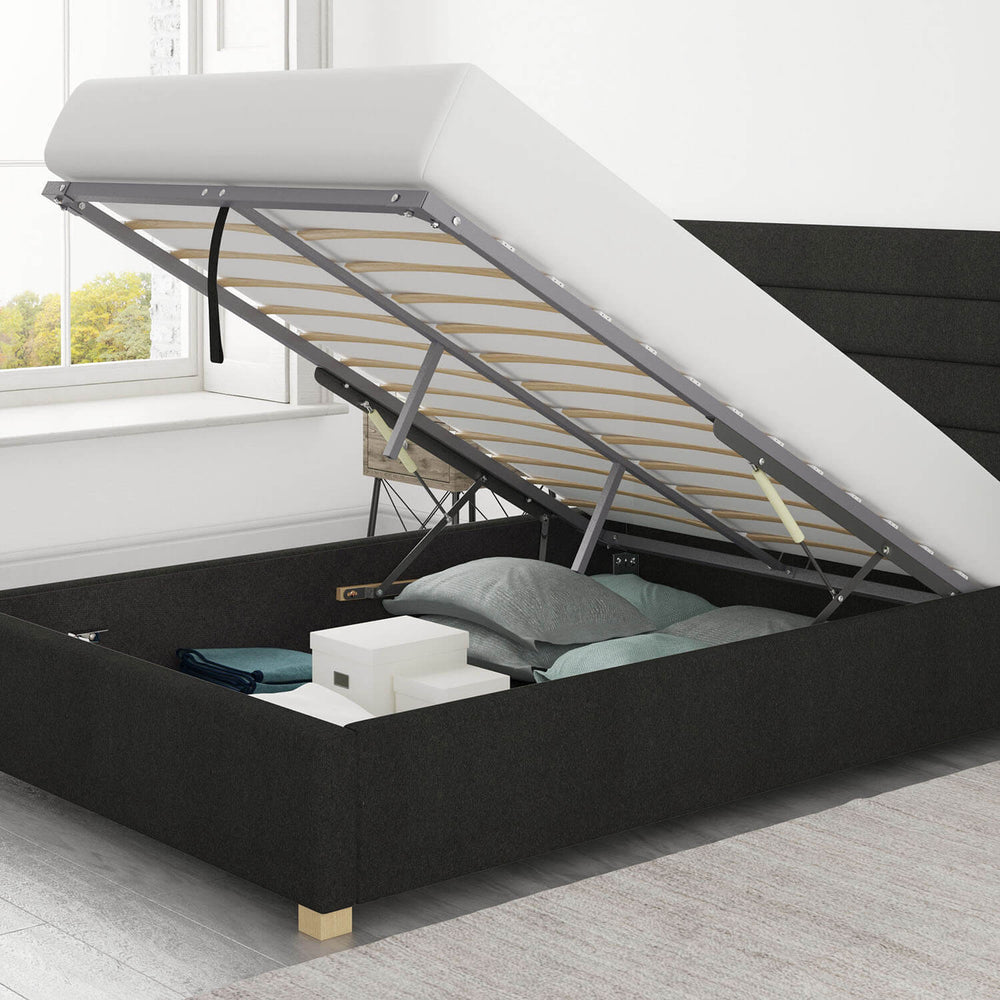 30 Night Trial

1 Year Warranty

0% Finance

Premium Delivery
Don't worry all you hoarders, we have got the perfect solution to gain storage space and keep those possessions hidden with our modern, ottoman bed frame. Our ottoman will free stand aided by hydraulic struts from the bed end to the headboard with a generous 34cm depth so you can store all your essentials without having to hold the frame. Designed to naturally complement your OTTY mattress (other mattresses can be used too) Its looks are as appealing as the storage it generates. Buy with our mattress and enjoy discounted prices!
1 Year Guarantee
Our high quality products are built to last, which is why we offer a 1 year manufacturer's guarantee.

14 Night Trial
In addition to our guarantee, we have a 14 night trial period to ensure you are totally satisfied.

0% Finance
Take advantage of our 0% financing and spread the payments for up to 12 months.

Premium Delivery
We offer premium 2 man delivery as standard with an option of room of choice delivery.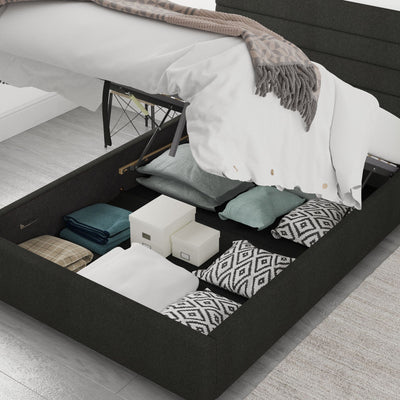 Stylish Storage Solutions
With an easily accessible ottoman storage section, the Ottoman Bed is a brilliant solution for cluttered bedrooms. The spacious ottoman section is 34.5cm deep, perfect for bedding, clothing, shoes and any other bits and bobs that might need a home. Worth noting is that the base of the ottoman is a polyester cover which separates the storage from the floor, but is not a solid, fixed base.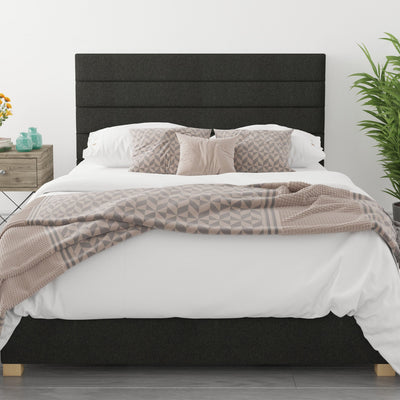 Neutral Modern Grey
A beautifully charcoal grey upholstery allows the Ottoman Bed to be both bold in style and flexible to all bedroom colour schemes. The simple square structural design gives a highly contemporary feel, with subtle lined detailing to the bed frame for a splash of unique character. A high headboard with contrasting wooden footboard gives an extended illusion of a large sleeping space, with a floor alignment to give a statement of luxury.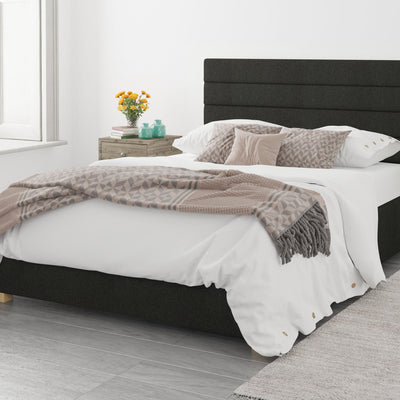 Comfortable and Supportive
Manufactured using high-quality materials to provide a durable nature to the overall superior structure, with a simple yet sturdy design for maximum reliability. The sprung slatted base gives a natural bounce to accommodate all sleeping positions and body types with full support and comfort. Paired with an OTTY mattress, you'll never want to leave your bed!
Specifications
Frame Sizing
Single Frame: W100cm x L210cm x H111cm x D34cm
Double Frame: 145cm x 210cm x H111cm x D34cm
King Frame: 160cm x 220cm x H111cm x D34cm
Super King Frame: 190cm x 220cm x H111cm x D34cm
Height
The Height is measured from the top of the headboard to the bottom feet of the bed. This is 111cm across all sizes
Weight Limits
The Ottoman bed frames have been crafted with reinforced strut support which means their maximum weight limits when being lifted are:
Single: 800N (81kg)
Small Double: 800N (81kg)
Double: 800N (81kg)
King: 900N (91kg)
Super King: 1000N (102kg)
This will comfortably take any of our mattresses with weight to spare. If you are purchasing an Ottoman for another mattress please check the weight limits above before purchasing. These limits only apply when lifting the ottoman bed frame.
Storage space inside the Ottoman
Single - W94cm x L193cm x H26cm (0.5m³)
Double - W141cm x L193cm x H26cm (0.6m³)
King - W154cm x L204cm x H26cm (0.8m³)
Superking - W184cm x L204cm x H26cm (1.0m³)
Is the build self-assembly
Yes it is self-assembly and comes in 3 separate cartons.