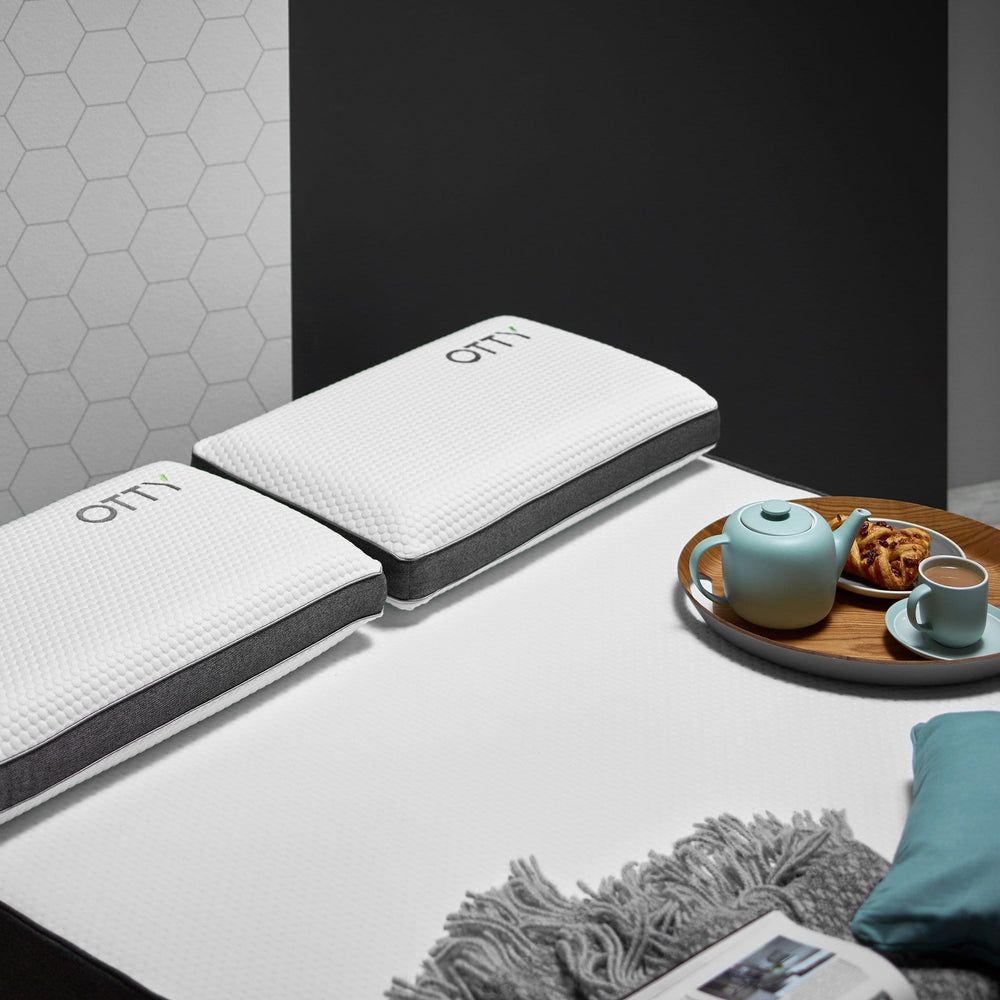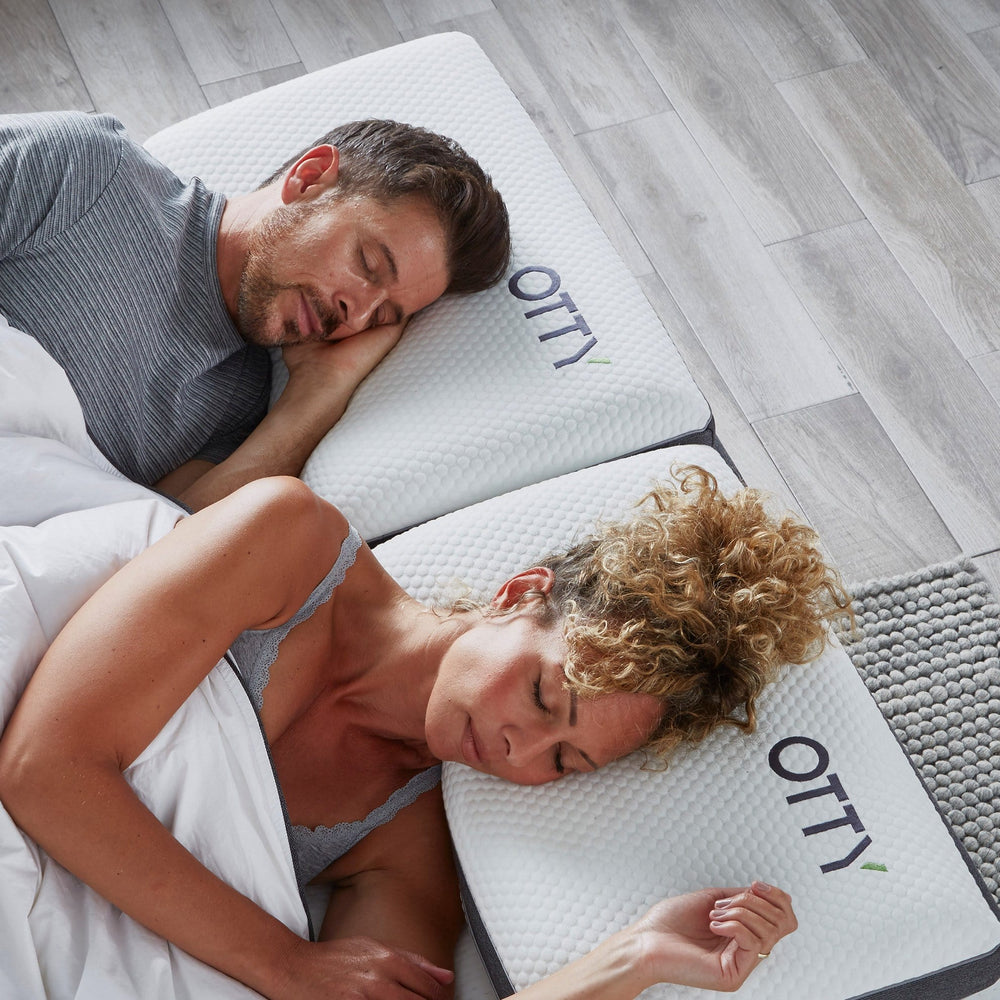 30 Night Trial

1 Year Warranty

0% Finance

Premium Delivery
The OTTY Deluxe Pillow has temperature regulating memory foam, helping you to remain cool at night, resulting in a great night's sleep. The best pillow for side sleepers or back sleepers based on the density of the memory foam.
So What's Our Memory Foam Pillow All About?
Side, back or front sleeper, no more hot head for you!
Optimum Temperature Regulation
Unlike other memory foam mattresses and pillows, you won't get hot and bothered. Designed to keep you cool in summer and just right in the winter months.
Support Like Nothing Else
OK so you can't phone a friend and tell them how you feel but you'll find your head and neck supported in any position, with the potential to relieve aches and pains.
Machine Washable Covers Means Just That!
As well as being super comfortable, our machine washable covers can be easily removed and washed at 40 degrees. Please don't wash the memory foam middle though.