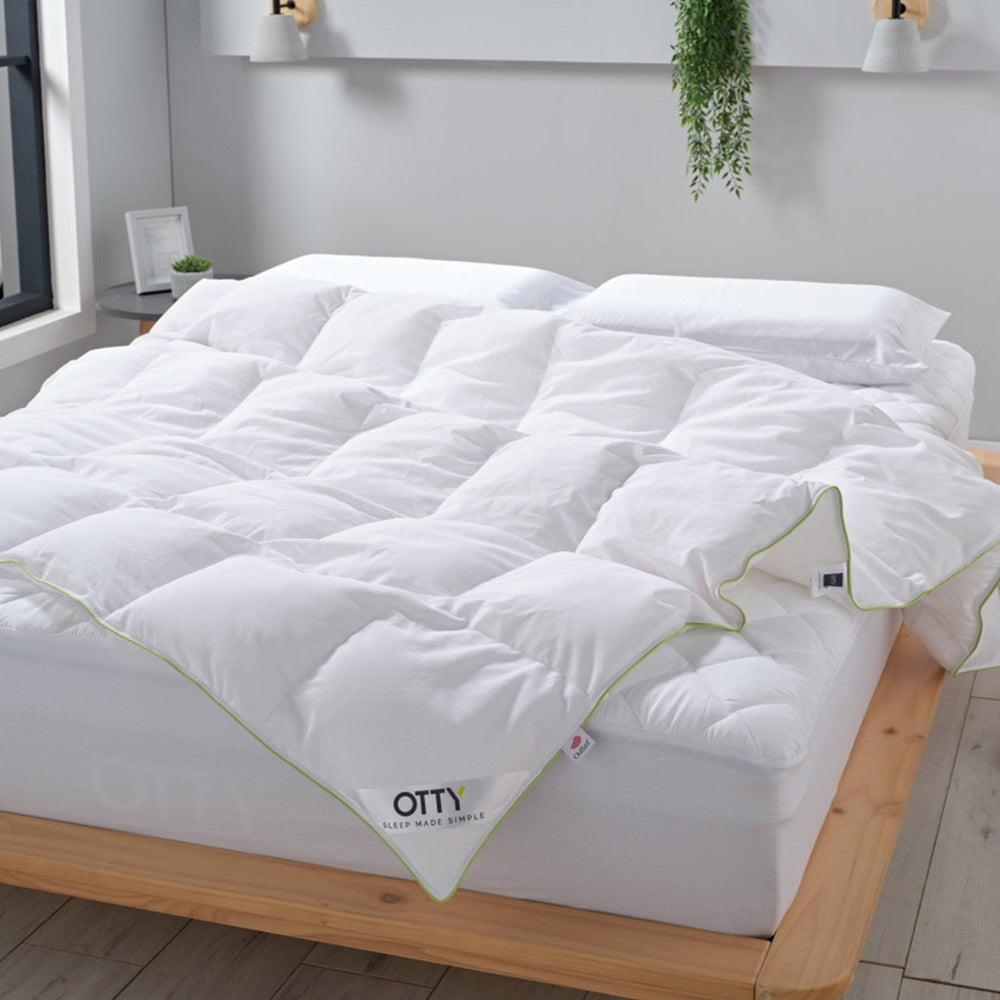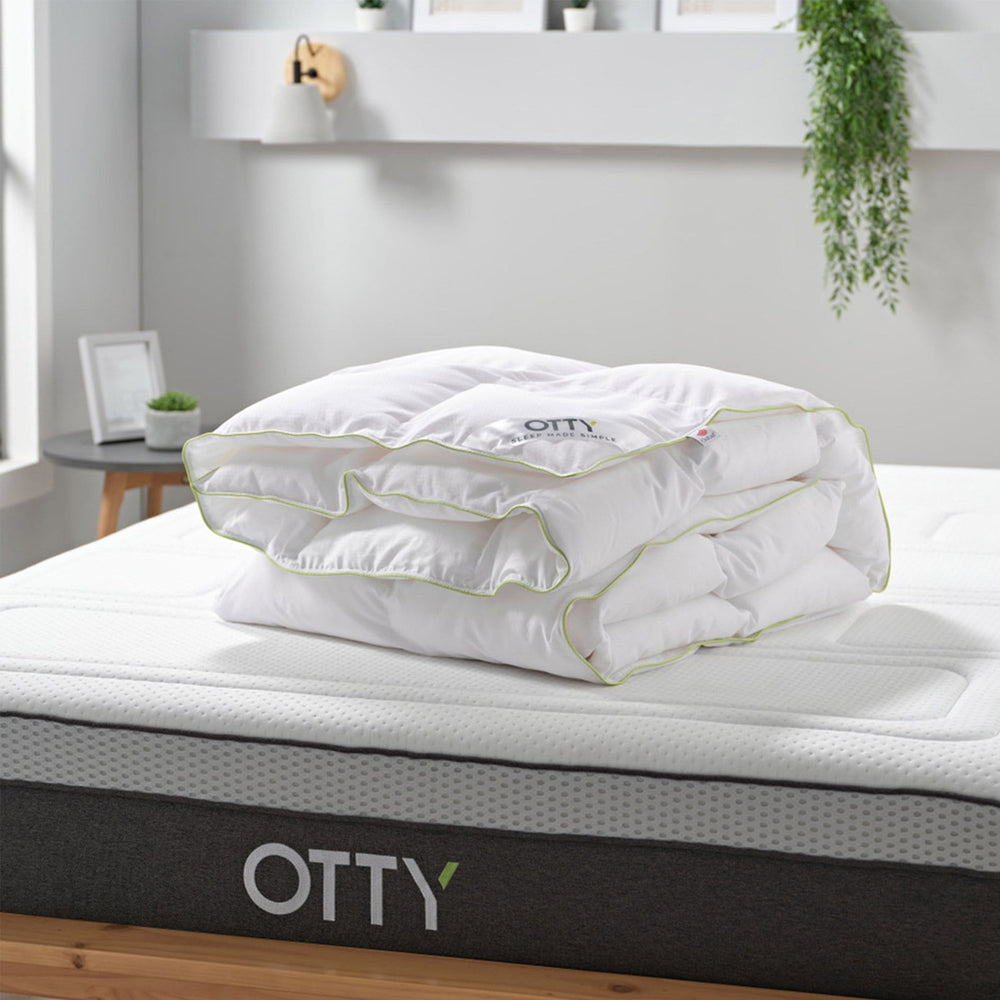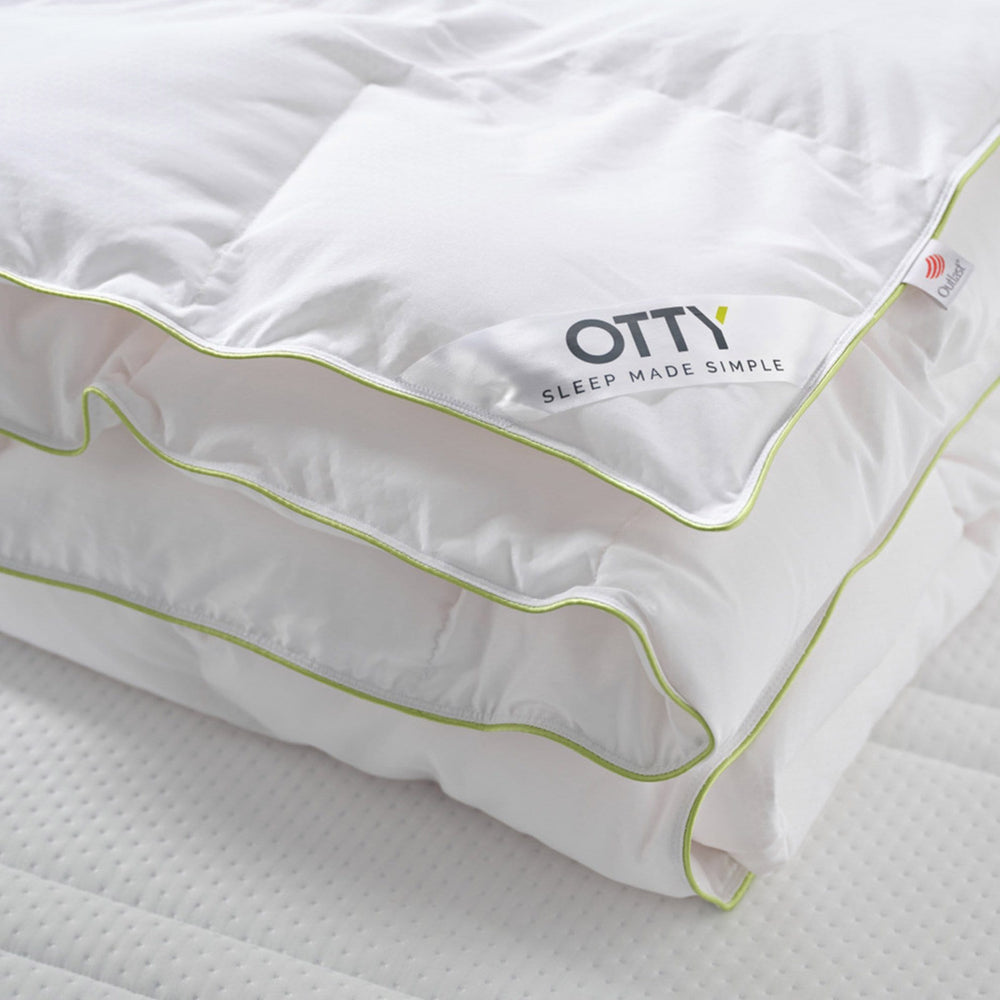 30 Night Trial

1 Year Warranty

0% Finance

Premium Delivery
Outlast Hybrid Microfibre Duvet - Out Of Box
Outlast® technology, originally developed for NASA, is a material that absorbs, stores and releases heat for optimal thermal comfort. This allows the duvet to be superlight at 10.5 tog but will keep your body temperature regulated all year round just like our mattress underneath! Its microfibre technology is naturally antibacterial and hypoallergenic. It manages moisture by reacting to your sweat and pulling it away from the skin keeping you in a optimal environment. Please note that these products are out of box/box damaged items. Please note that these products are out of box/box damaged items.
Outlast® Duvet Technology
Developed by NASA for space, it's lightweight feel and temperature regulation is unrivalled for year round optimal performance.

Hypoallergenic
1 yr Guarantee

Breathable

Outlast® Interwoven Material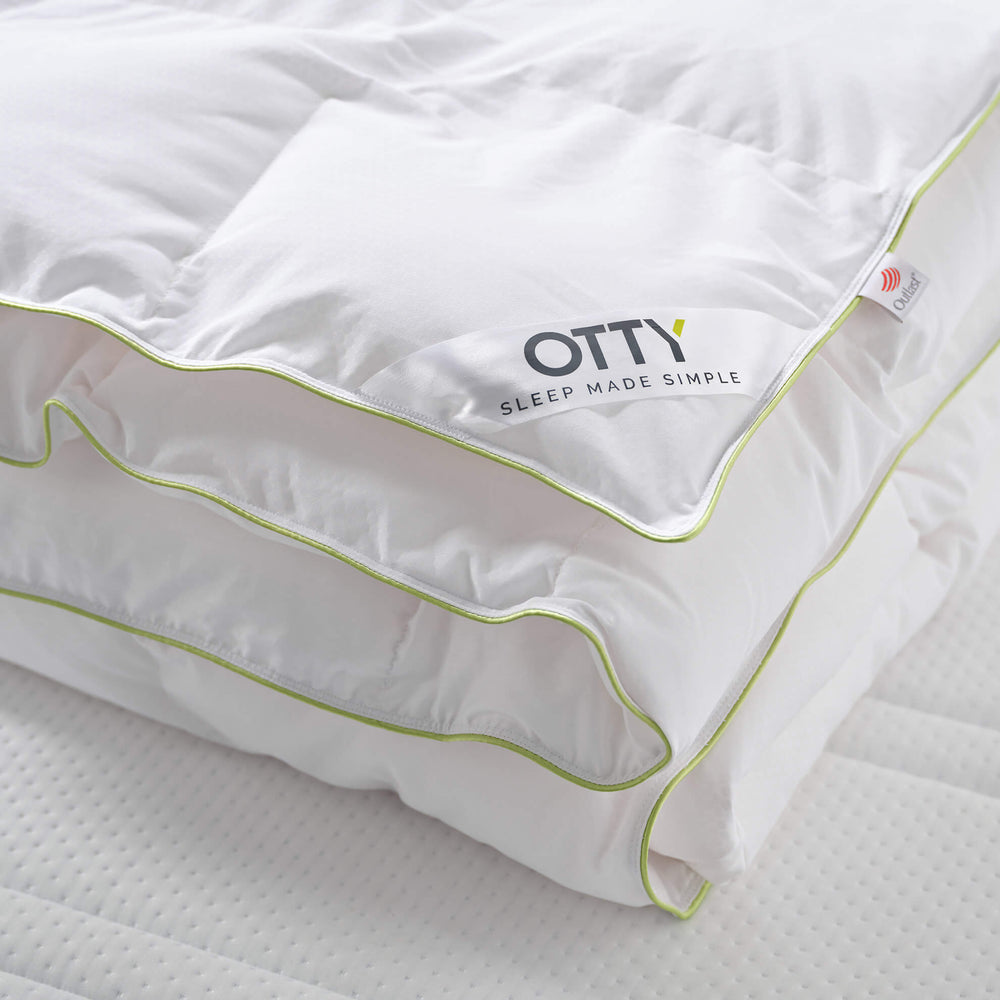 Outlast® Duvet Information
How Does It Work?
Outlast® technology is known as a phase change material or PCM for short. It absorbs, stores and releases heat to provide the ideal temperature for comfort.. Outlast® technology works as they are microencapsulated to be permanently enclosed and protected in a polymer shell. Microencapsulated phase change materials are also called Thermocules™.
This gives any product containing Outlast® technology the ability to continually regulate skin's microclimate. As the skin gets hot, the heat is absorbed, and as it cools, that heat is released.
Outlast® technology is the only phase change material that carries the Certified Space Technology™ seal of approval.
What is it made from?
The outer cover of the Outlast® Duvet is made from 100% breathable Sateen cotton. Inside is a specially designed, hypoallergenic microfibre fill enriched with semi-conducting minerals.
Will It Make A Noise?
Unlike some traditional duvets, it is designed not to crinkle.
How Do I wash it?
Cool wash. Do not use biological/enzyme containing detergents. Tumble dry on a low heat. Can be dry cleaned.
Is There A Trial Period Like The Mattresses?
You can trial the duvet for 14 days from the date of receipt.
The condition of the duvet needs to be as new when returned with the packaging still intact.
If the goods themselves are stained or damaged, we may reject the return and return the goods to you.
You have a 1 yr guarantee as standard.